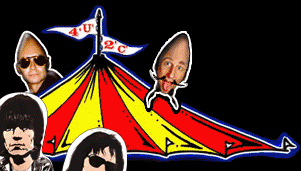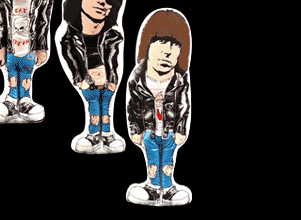 AKA: RamonesFreakShow.com, RamonesFreak.com, RamonesFreaks.com, DeeDeeTees.com, DeeDeeTee.com, DDTees.com, DeeDeeTee.com

Hey Ho One and All!

I am Andy Duh Pinhead - certified insane artist and Ramones historian. I was very close with Johnny and had the privilege to make the T-Shirts that he wore onstage. Due to my friendship with John, I have acquired some of the most unusual Ramones memorabilia that nobody has ever seen before!

This site will be Most Eclectic and Eccentric Ramones Website in the world! You will be able to get products and other Ramones memorabilia that will NOT be available in any store as well as see rare collectibles shown for the first time ever!

This site is a Tribute to my friend, Johnny.
Click Here
for a Sneak Preview of my Ramones History!