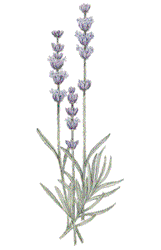 Lavender Dream Pillows
Each one-of-a kind handcrafted cover is sewn of elegant silk or a lovely collage of fine laces, ribbons and trims. The inner pillow is filled with over 3,000 aromatic French lavender flowers. Designed to be placed behind your neck, the soothing fragrance of the oils is released by your body heat
to help you rest, relax and sleep........

These make exquisitely thoughtful gifts~
or a wonderful way to pamper yourself.

$24.95