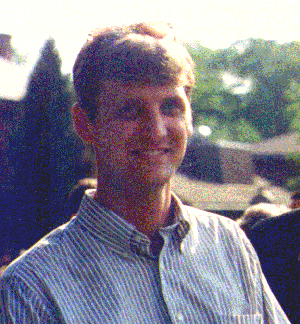 The Joseph E. Machin IV Memorial Scholarship Fund
"Recycling a Future"
The Joseph E.Machin IV Memorial Scholarship Fund honors an outstanding person who died tragically in July 1997. Currently, the Fund annually awards scholarships to qualified seniors of Hereford High School (Parkton, MD) who plan to attend St. Mary's College of Maryland to pursue environmental studies. Both schools were sources of many memories and friendships for Joe, as well as knowlege and personal growth. The intent of the Fund is to facilitate similar experiences for others.